Our "Contractor4aday" Service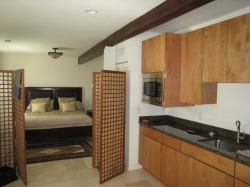 As a full service, licensed Building Contractor in Jacksonville, Florida, Lovejoy Construction Services, Inc. is now offering a day rate for contracting work. Contractor4aDay.com is in response to the changing demands of today's busy homeowners. While larger projects still exist, many contractors are too busy to service homeowners on smaller projects that need to get done, yet require an experienced contractor to execute them. With the Contractor4aday service, we bring the capabilities of Lovejoy Construction Services, Inc. and package them in a day rate/hourly approach.

Over the years, many clients have come to me with lists of simple to complex tasks that lend themselves perfectly to a day rate approach. These are projects that our clients had been putting off because they're too busy, they haven't wanted to spend their weekends working on the house (who does?), or they simply haven't found someone they trust. So here it is:

$600.00 per (1) 8hr. day or Hourly @ $75.00 (2 hr. minimum)

This rate is for labor only (1 man): materials and other associated costs are additional. Please note that unlike other contractors, we do not mark-up materials.

A Word About Trust Over my twenty year span of experience ranging from home repairs, remodeling projects, flips, and homebuilding, many changes have occurred in the contracting world. However, one theme that has emerged time after time is that customers stall on home projects because the project has become too overwhelming, and/or they simply don't know who they can trust to do the work. Trust, above all else, is the number one issue. It can be quite daunting to try and find an honest contractor who will 1) do the work well and 2) finish the job. And how do you know you're getting the work done for a fair price? These seem like reasonable expectations. However, everyone has heard (or experienced) horror stories about irresponsible, lazy, or downright deceitful contractors. At Lovejoy Construction Services, Inc., we think an honest day's hard work for a fair price is a reasonable expectation. That is what "Contractor4aDay" is all about.

Lovejoy Construction Services, Inc is a fully insured and state licensed Building Contractor serving Duval, Clay, St. Johns and Nassau counties in the state of Florida, Lic.#CBC1250325

Our schedule fills up quickly, so if your project is time sensitive, ie. work you want done to surprise a spouse for their birthday, anniversary, or ' just because,' contact us well in advance of the date needed.
---
Lovejoy Construction Services, Inc. is pleased to announce that we now accept Visa and Mastercard